A-listed Dunans Bridge is part of the Scottish Laird project, and is accessible as part of a visit to Dunans Castle.  Dunans Bridge was built During the period of the battle of waterloo.
Dunans Bridge (Alte A'chaol Ghlinn)
Description: Dunans Bridge, listed as Category: A
Date Listed: 20 July 1971
Historic Scotland Building ID: 11806
OS Grid Coordinates: 204048, 691254
Latitude/Longitude: 56.0739, -5.1500
Location: A886, Dunans, Argyll and Bute PA22 3AD
Locality: Argyll and Bute
Postcode: PA22 3AD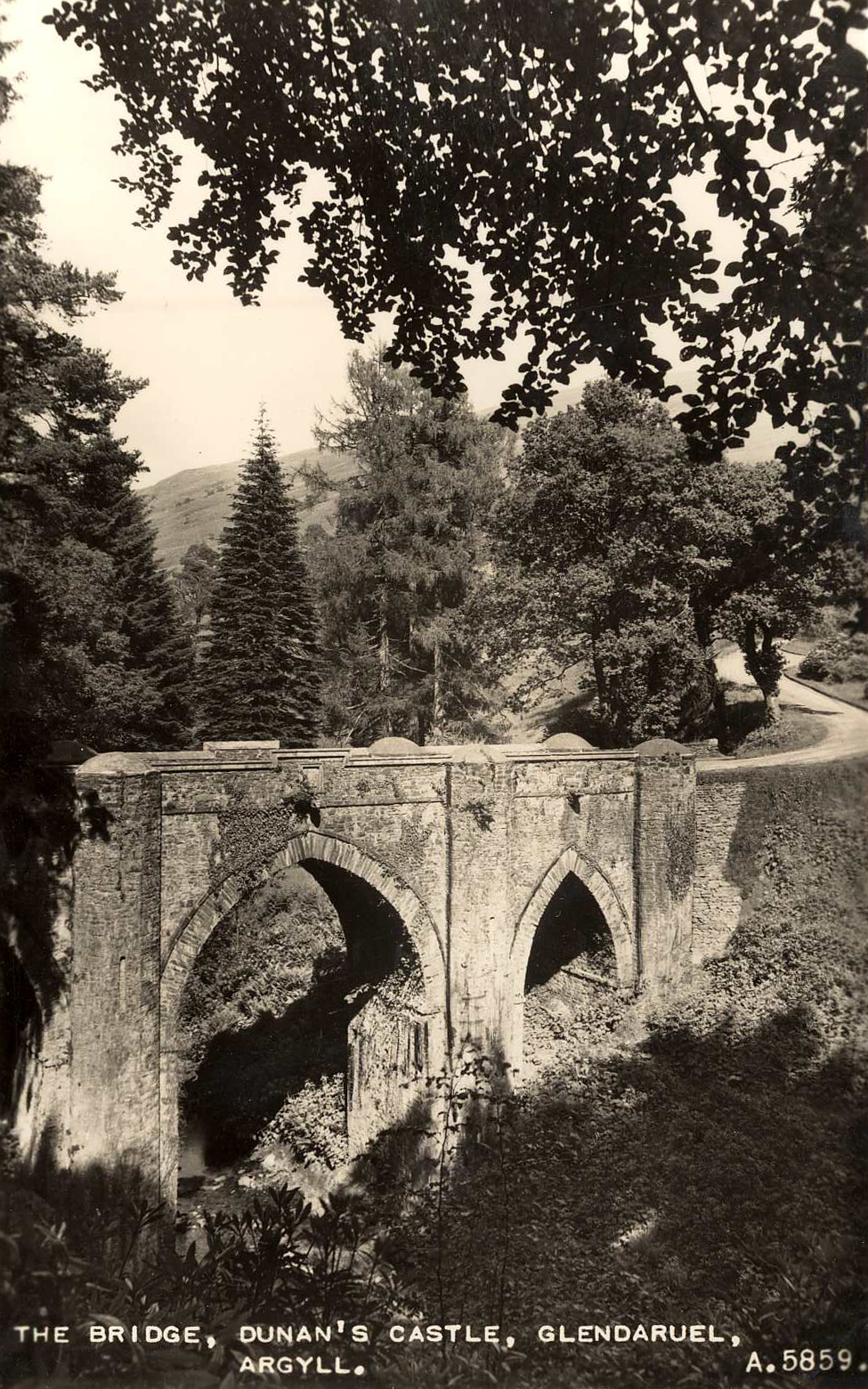 Built in 1815 and said to be dedicated by the Fletcher family to commemorate the Battle of Waterloo . Triple wide pointed arches, made of random rubble with saddle-back coping. Polygonal buttresses. With 'gargoyle' style detail over each drain outlet. Insets with monogram (JS) and date (1815) over central arch.
Thought to be designed by Thomas Telford, to replace the earlier swing bring bridge over the river gorge .