The steamers brought opportunities for development and large villas began to spring up on all along the shores of the Clyde, and in Colintraive.   It was claimed that; "In the Kyles of Bute especially, the demand was greater than the supply.  The proprietors there, however, though poor, were proud and would suffer no part of their territory to be invaded by city folk, and accordingly they lost a golden opportunity."
In the late 1890s Southall estate began to feu land for houses.  Building continued and by 1913 over 60 acres had been feued to accommodate the new holiday homes. Several large mansion houses were built, Caol Ruadh and Dundarroch, the "Seven Sisters" at Altgaltraig Point and Ardare, Failte and Cladach in the woodland by the coast.
The largest, Caol Ruadh, clad in Lancashire brick, was built for the Clyde shipbuilder William Connel in 1898.  It was sold in 1907 to Thomas Hinshelwood an oil refiner, paint manufacturer and drysalter from the city of Glasgow.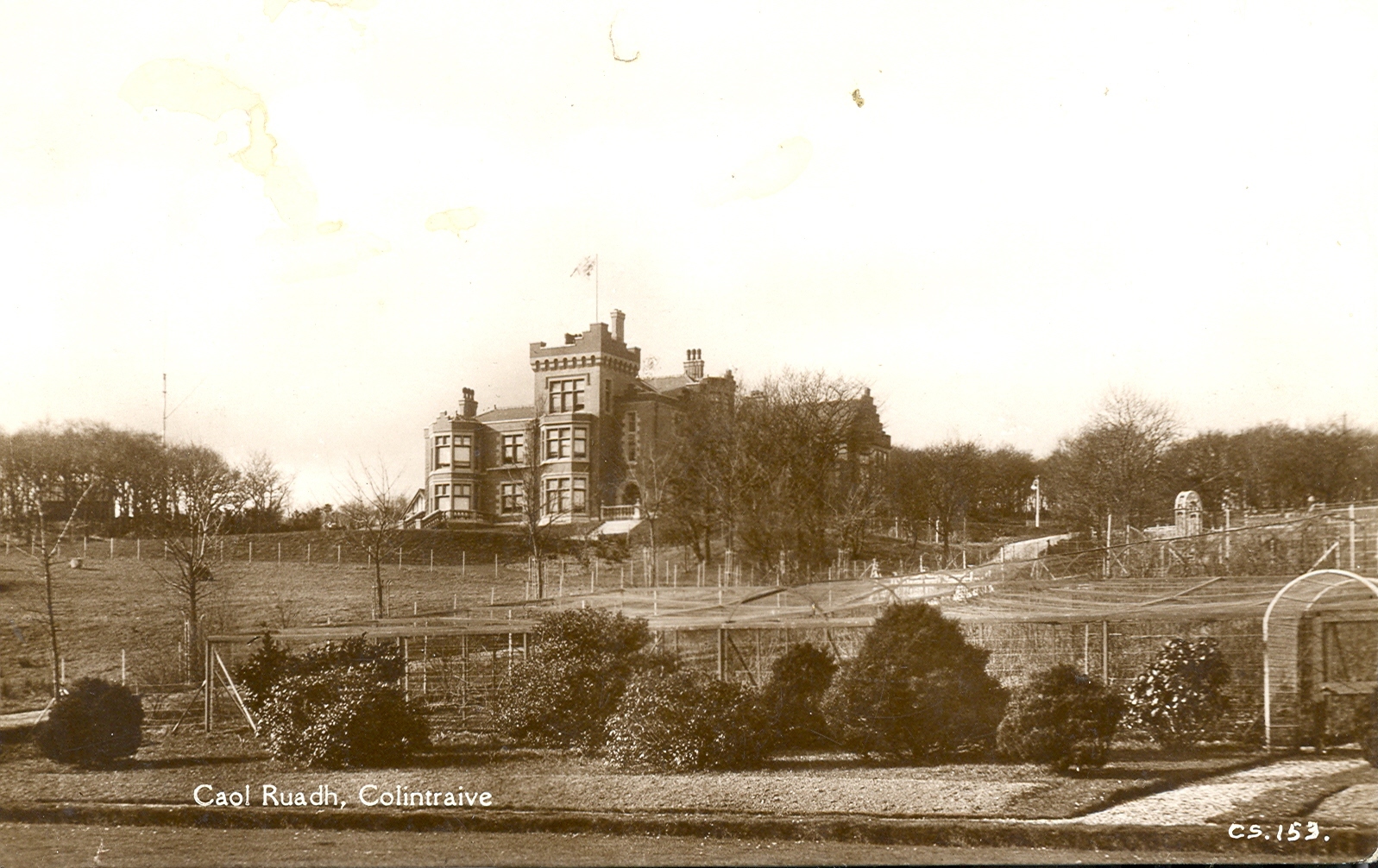 In 1917, with its name changed to Feorlin, the house passed into the ownership of Sir Colin and Lady Margaret McCrae. It was later owned by a Mr Bennie who was the inventor of the monorail, and it became the Loch Ridden Hotel.
On the outbreak of the Second World War the house was requisitioned for evacuated children.  In 1944 it was bought by Glasgow Corporation, opening in 1945 as a residential school for Glasgow boys aged 8 to 11 and often disabled by TB, asthma or rickets.  Their stay gave them the opportunity to enjoy the open air and to live in this grand mansion by the Kyles for 3 to 6 months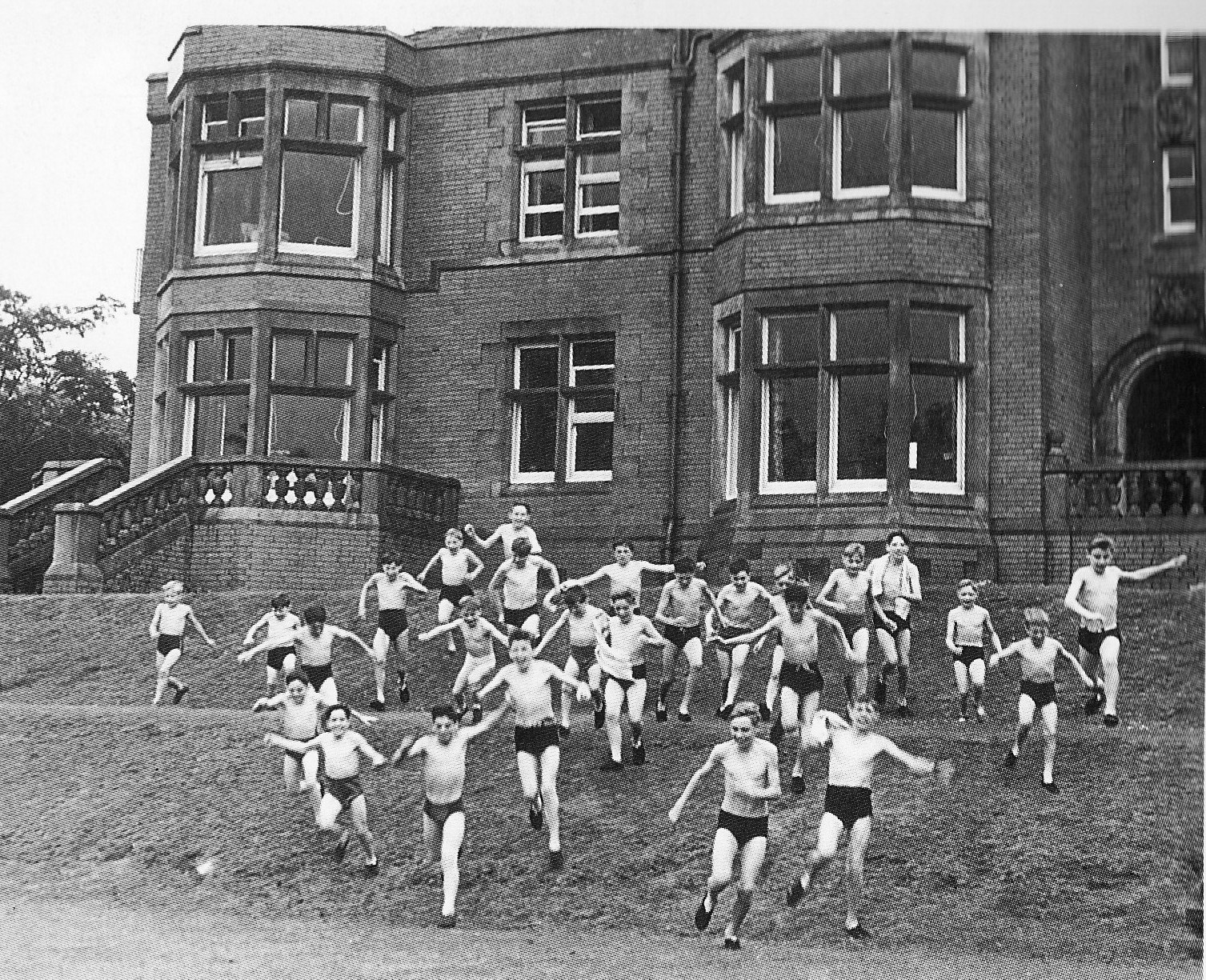 Initially the "poor wee souls" came all alone and though, on the first few nights, they might cry themselves to sleep many made strong attachments to the school and still return to recall an impressionable part of their childhood – remembering "See this – it's a' oors".
The School's role continued to develop over the years employing about 25 people, many local.  Environmental studies became the core of the curriculum, integrated with the children's school programme, and always with the assistance of their own teacher.
With the reorganisation of local government and the demise of Strathclyde Regional Council the school was closed in 1998.  It is now a grand holiday home.