Neily McNaughton has contributed his family tree, some details about the clan he belongs to, and also some photos from a McVicar Calendar which has photos of his Great great grandparents, Duncan and Isabella McVicar.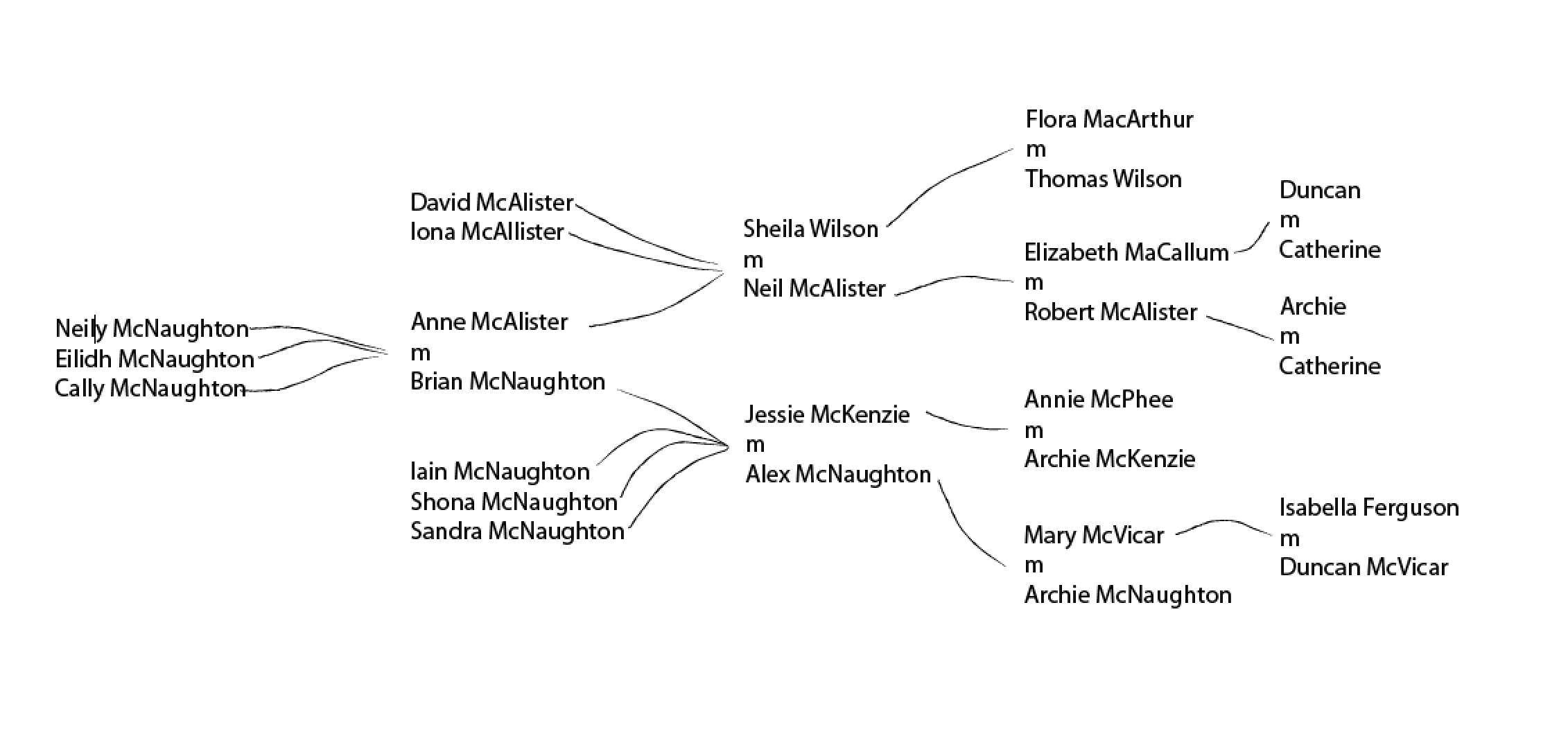 About the McNaughton family:
The McNaughton Clan has been living in the Glen for over 70 years. Houses in the area that are connected to the family are:  Ardachuple, Southall, Loch Riddon House, Kyles View, Altgaleraig and the Old Police House:
Over the years members of the family have worked here as: Railway engineer, Teacher, Fishermen, Councillor, Farmer, Marketing Consultant
The family have a big connection to shinty.  Members of the family have played for; ColGlen (Colintraive and Glendaruel), Strachur and Kyles Athletic. One family member has won  having won the MacAuley and Camanachd Cups.