Caol Ruadh is a Gaelic name meaning "Red House on the Narrows"
It is a very large red brick Victorian House, set in 20 acres of woodland. It is situated in Colintraive and has spectacular views of the Kyles of Bute.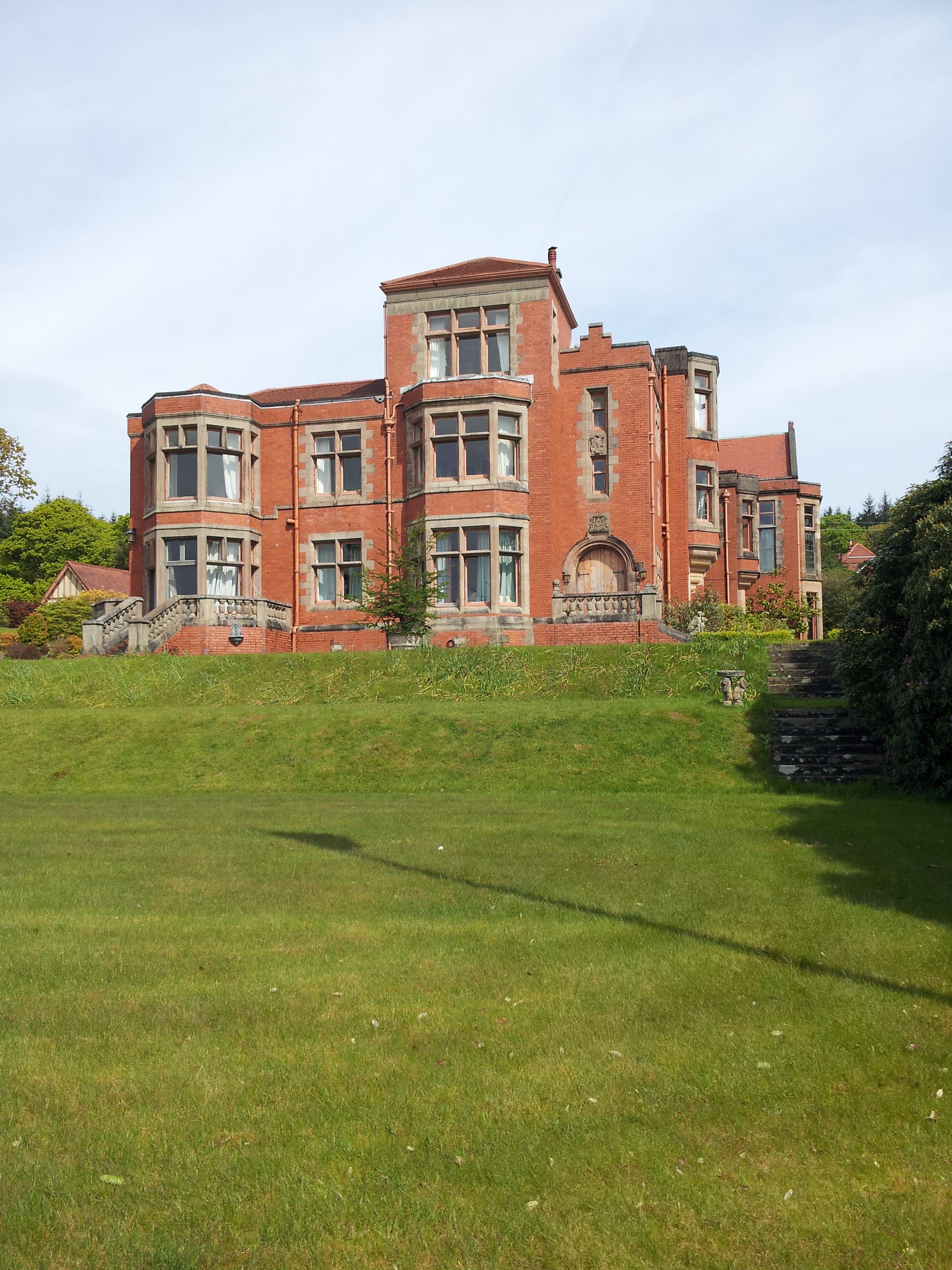 For over 60 years, Caol Ruadh was used as a residential school for children who had special educational needs. The children often came to Glasgow. Many local people worked at the school. It closed in the late 1990's.
The Gate House is where the staff of Caol Ruadh lived. It used to be a red bricked house, but was knocked down in the late 1960's and a new house was built.
The Scotland family bought the house in the late 1990's. In 2012, they opened the grounds to the public as the Scottish Sculpture Park.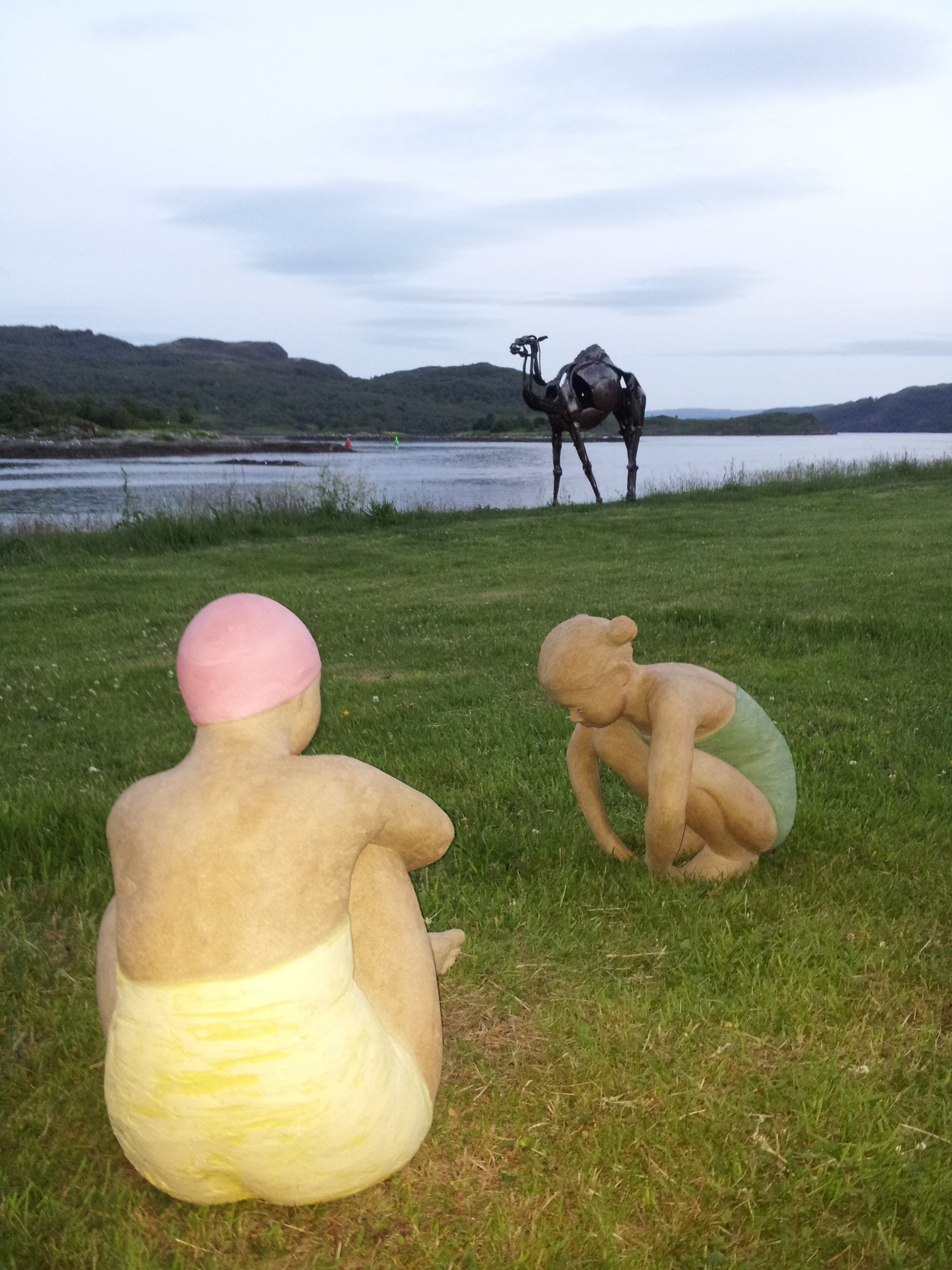 Many thanks to Joshua Dawson for providing the above information, and to Rebecca Bloom for photography.